For 3rd Grade
Today we are going to explore the solar system!
First, have your students look at this google site to learn about each planet in our solar system. (I only mentioned a little about each planet because of our activity – this is just a warm up/refresher of each planet to help students choose which planet they want for activity).
Next, have students read this book I made about the planet Jupiter.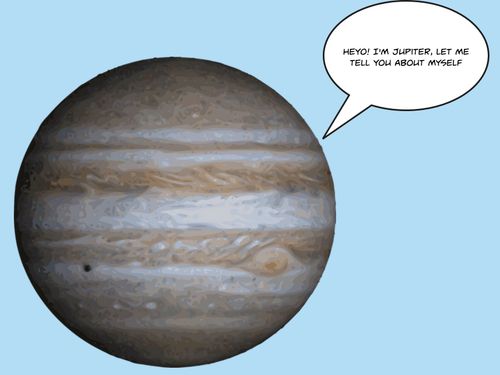 The students are going to create their own book now! Students can choose any planet mentioned on the google site. The students should do 8-10 pages, including pictures and words. It should be written in 1st person as the planet, as seen in my Jupiter book.