Book Creator is a great online source for educators and students to create different forms of text, draw, and collaborate together. From comics to novels, the possibilities on Book Creator are endless. With all these possibilities it may seem hard to find a place to start. Follow this lesson plan that touches upon community building and literacy.
Grade Level:
This lesson can be fit and altered to fit any grade level. The example in this post is from a third grade class.
Student Instructions:
Hello Class! Today we will be using Book Creator to create a class book! In this book, you will find a page with each of our names. We each have the chance to add our own touch to this book! We will be adding our pictures to our page, writing a sentence that tells us what you bring to the classroom, and then add some things you appreciate about your peers! If you are struggling with what to write, the first page of the book features some sentence frames! So to begin,
1.) Find your your page
2.) Add your picture to your page
3.) Write a sentence saying what you bring to the classroom
4.) Choose two peers and tell us what you appreciate about them!
We will read the book together tomorrow!
Teacher Notes:
Depending on the grade level, production amount can differ. If there are students that may not produce text, Book Creator has an option of adding video and audio recordings.
Book Creator is not always easy to access for every student, you may need to scribe for students.
Text Example: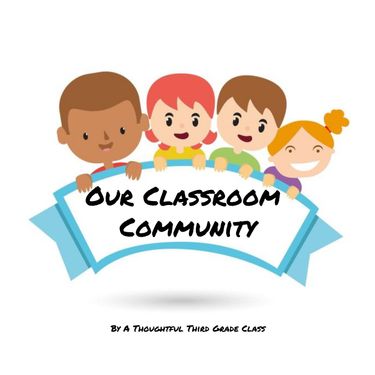 Photo: