Photo by JaPhoto by Andrey Grinkevich on Unsplash
Target Student Group: kindergarten, health
Instructional Goals: Students will learn how powerful the sun is / With this, they will learn why it is important to protect themselves when they are out in the sun / Students will also be able to provide at least 2-3 examples of ways to protect themselves when they are out in the sun
Instructions for students:
Teacher would introduce the lesson by facilitating a discussion based on the question: "What do you think about when you hear me say sun safety?"
Once the class has discussed this, students will be instructed to read and engage with a book on sun safety (see below)
Then, teacher will hand out a coloring sheet (see below) and have students color in the body parts on the boy and the girl that need sunscreen while they are at the beach. After this, they can color in the rest of the picture
Finally, teacher will have them do an exit ticket on Google Forms as a post-assessment (see below)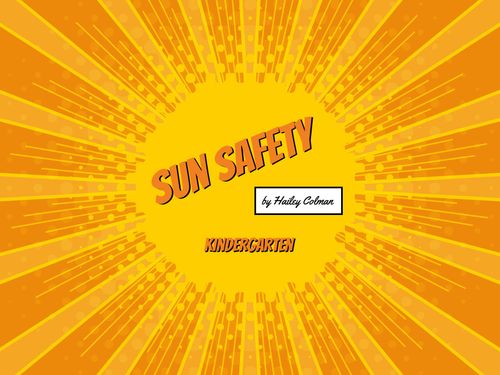 How the technology supports instructional goal: The book I created supports instruction because it teaches content in an engaging way (with voice recordings and a video). The Google Form tests for student understanding.